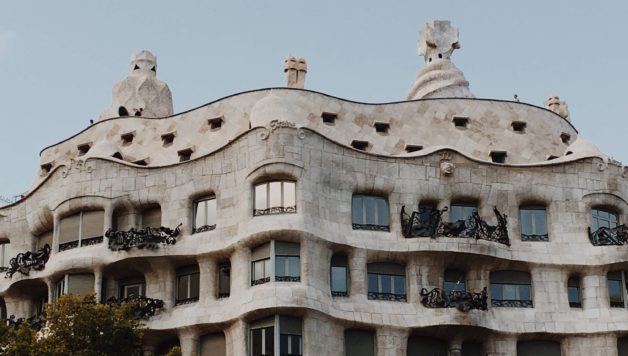 Top Experiences in Barcelona
Barcelona is defined by vibrant architecture, quirky art, and an expansive street life, as it combines the best of culture, history, and modernism to give you a fantastic experience. No wonder major airlines operate flights to Barcelona from different parts of the world to cater to the growing number of tourists who visit this cosmopolitan city to experience its beauty.
Here are some must-see things in Barcelona.
Explore this city by foot
Barcelona is one of the most pedestrian-friendly cities in the world, so take a break from metro and tourist buses, and explore this city by foot. You'll be truly amazed at the many quaint shops and gastronomic choices that Barcelona offers. If you love to cycle better than walk, you can also discover the hidden gems on your bicycle.
Architecture
Probably, the most attractive aspect of Barcelona is its mix of different architectural styles, and in particular, the work of Antoni Gaudi. You can see his creativity and brilliance in the many buildings spread across the city including the famous Sagrada Familia, La Pedrera, Torre Bellesguard, Casa Mila, and Park Guell. Each of these masterpieces have a unique theme, and is sure to impressive you thoroughly. Gaudi's work is so important in the world of architecture that they are UNESCO cultural sites.
Live concerts
A trip to Barcelona is never complete without a visit to one of the many concerts that take place in some of the grandest venues in Europe, such as the Razzmatazz, Apolo, Palau de la Musica Catalana, L'Auditori, and Gran Teatre del Liceu. In fact, you can even book your flights to Barcelona around any of the popular music festivals such as the Festival Internacional de jazz de Barcelona and Primavera Sound.
Tapas
What's Barcelona without tapas and pintxos? Tapas bars abound here, and you can walk into virtually any place to grab a platter of tapas that is best washed down with good local beer. Pintxos, on the other hand, are bite-sized snacks served on top of a bread, for a more filling culinary experience.
Mount Montjuic
If you want to get a bird's eye view of the city, climb up Mount Montjuic. The surrounding scenery and spectacular views are sure to blow your mind and senses. It's also less-crowded, so you can have a nice long stroll in privacy. You can also get to the top by the funicular railway if you don't feel like the uphill walk.
In short, Barcelona is an enchanting place that offers a multitude of different things for you to see and do.
Image: Unsplash CC0. Gaudi's Casa Mila.
This post was written in association with Etihad.