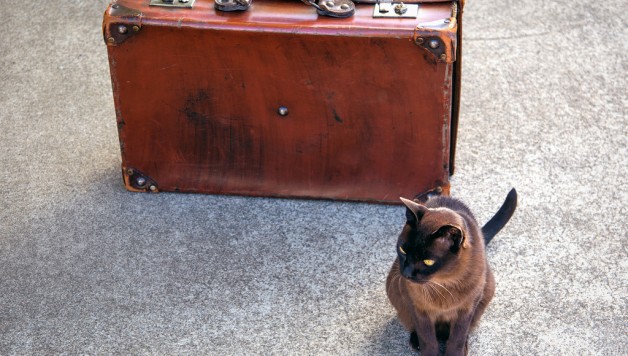 What to Pack When Attending a Conference and Packing Tips
Packing is the devil. Do you agree?
Whether it's for a holiday, a weekend away, or even an overnighter, I hate packing with a passion. How am I supposed to know what I'm going to need in the future? I have enough of a problem knowing what I need in the present moment!
If you're packing for a work function, such as a conference, then this is doubly stressful because if you forget something, then you're going to a) look a bit stupid, b) not be able to buy it, and c) look unprofessional. My tip? Write a list!
I'm a bit of a neurotic list-writer at the best of times, however this is the ideal situation to put this theory to the test – brainstorm, and that way you won't forget a thing!
So, what do you need to remember to take with you when attending a conference? And how can you cram it all into that rather small bag that's staring up at you?
What to pack
Don't forget the basic things, such as toiletries and make up. You'll probably find if it's an overnight stay that your hotel will have the basic things, such as shower gel etc, but if they don't, you'll be glad you had the foresight to take your own. Remember your toothbrush!
Chargers are the key thing to remember too, phone, laptop, Kindle, tablet – they all need power, so remember your chargers. If it's an overseas trip you're lucky enough to be attending, remember that you may need a power adapter.
Girls – straighteners!
You need a work outfit for every day of your conference, an evening outfit for every evening, especially as this is a key networking opportunity, and also travel outfits. Work this out for the number of days you'll be away for. Remember to keep it professional, this is a work function after all, so maybe funk it up a little with accessories, just for a spot of character. Everyone loves the quirky one, but just remember there is a line that shouldn't be crossed!
General comfort items – night-clothes, underwear, a good book.
Business cards, literature regarding the conference, any work-related items, such as the presentation you may be giving, notepads, pens, and then spare pens – be prepared!
How to pack it
You don't want to be dragging excess luggage away with you on a function such as this – think professional and composed for a conference attendance, not dragging a huge bright green flowery case, with clothes spilling out of it; you're trying to give an air of professionalism here! So, with that in mind, a dark coloured trolley case will be sufficient, with a laptop case if need be, packed with all your conference literature.
For your case, try and roll your clothes if possible, as this not only saves space, but prevents them from getting creased. Such a function might require a suit, or a jacket, and folding it may leave you with with nasty creases that don't tend to fall out so easily. Rolling will prevent this, and then when you arrive at your hotel, take it out immediately and hang it up.
Packing for a conference isn't rocket science, but giving it some pre-thought will mean you don't forget anything, and you turn up composed and ready to do business, not stressed out and trying to remember if you've left the oven on.
Try not to take too much, keep your outfits professional, yet approachable, and remember all your notes and presentation items. Also save a little space in your case for anything you will need to bring back, such as information literature etc.
I guess with all this being said, packing isn't really the devil, not if you're organised, that is!
photo credit: ** RCB ** Creative commons