How to Spend a Romantic Weekend in Brisbane.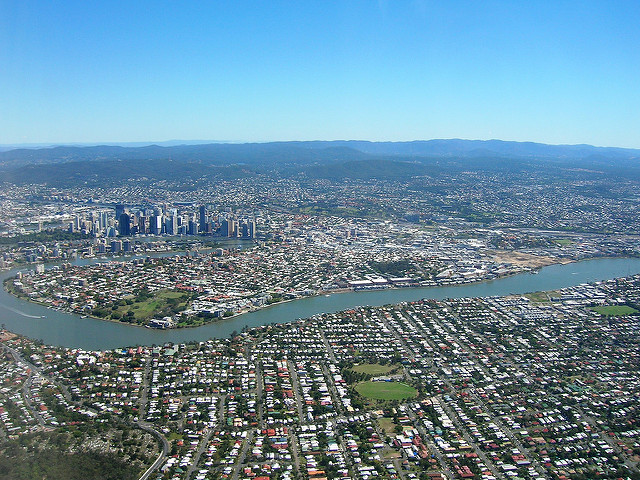 Brisbane is the capital of Queensland, and home to many romantic activities and restaurant views to absolutely die for! As long as you have a perfect hotel sorted, and do a couple of things on this list, your weekend is bound to be the romantic getaway that you have always dreamed of.
Have some delicious treats
Brisbane is the perfect place to be if you have a sweet tooth, and what's more romantic than sharing a delicious dessert? There's so much choice in this city, for example, there is 'La Casamia' which offers a fine dining dessert experience, or perhaps 'Rofl Wafl' is more your thing as it serves huge milkshakes and gourmet waffles.
Dinner with an atmosphere
Brisbane has dining experiences to suit absolutely everyone, from the most luxurious, award-winning dining at places like 'Esquire', to the most romantic views at 'Alchemy'. The Brisbane River allows for some of the most gorgeous restaurant settings for a spectacular date night between you and your partner. The modern Australian cuisine is very popular here so pick the right wine to match your dinner.
Stay at the perfect hotel
Staying at a hotel that's perfect for you and your partner is so important! It's the place in which you end your eventful day and spend some well-needed alone time, so you want it to be hospitable, beautiful, and private. There is plenty of Brisbane city accommodation just right for your special getaway with your partner. It all depends on whether you'd like a river view, a city view, an intimate room, or perhaps a grand room?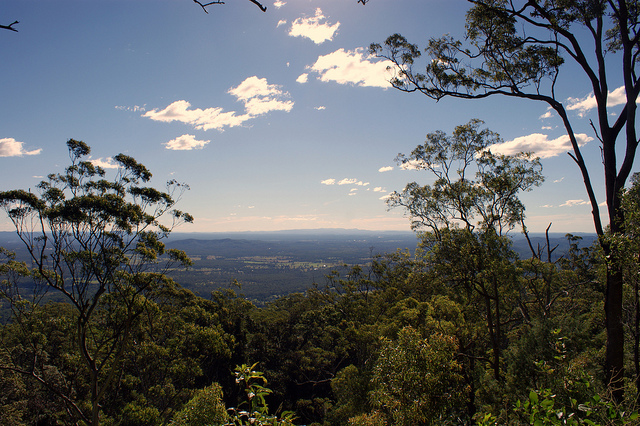 Go for a hike
As you probably know, Brisbane has a huge selection of hikes of all difficulties. Choose a track best suited for you and with the best scenic views and picnic spots. The Mt Tambourine hike is a moderate-level walk and you get to trek through the rainforest and experience many photogenic moments. The Honeyeater track is from near Mt Coo-tha summit down to Fleming Rd, you can spot lots of interesting creatures, and the view at the end is breath taking.
See a movie
Going to see a movie is a classic date night, but how about putting a modern twist on it and going to visit one of Brisbane's quirky cinemas. The 'New Globe Theatre' is a good choice if you want to see cult classic films, or you could go and watch a movie under the stars at the 'Moonlight Cinema'.
Take a class
Taking creative classes is all the rage in the city scene these days, and what's a better way to break the ice than to have fun in a class? There are so many peculiar and fun classes going on in Brisbane, there's bound to be one that interests you. You could take a terrarium class, a make your own makeup class or a pocket design class! If you'd like to keep it simple, there's always pottery, sculpting, or painting to choose from.
Get cultured
Be sophisticated and visit the 'Museum of Brisbane', which has free entry and showcases art, culture, and history – they also do workshops, tours, exhibitions and more. 'QAGOMA' is also a great option if you're in the mood to get your minds ticking whilst admiring modern art pieces.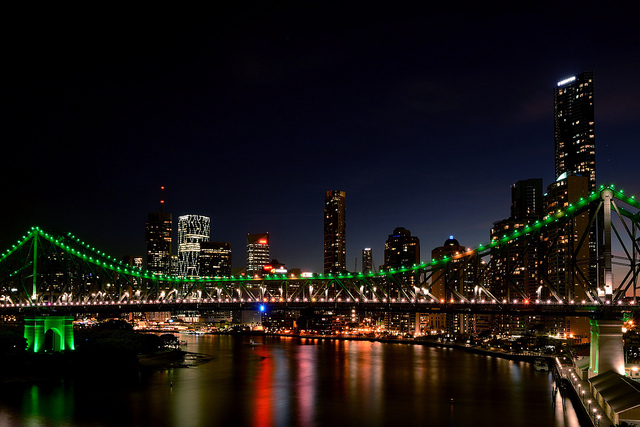 River Cruise
The Brisbane River is too beautiful not to experience during your date, and will really set the romantic atmosphere. You have the choice of having dinner for two on the river cruise or rising early and going for the morning cruise to start off your day.
Get a drink
Like many big cities, Brisbane is home to a huge selection of trendy bars that are dying to be found. The 'Cobbler Bar' is a beautifully classy bar that separates itself from all others as the interior is dimly lit, plush and filled with books. 'Eleven Rooftop Bar' is a swanky rooftop bar, and has a perfectly trendy, romantic setting.
Afternoon tea
If neither of you are huge drink lovers, then maybe a romantic afternoon tea would suit you both better? Brisbane has a lot to offer in terms of high tea, and it's a lovely way to spend the afternoon. 'French and Mor' is a French twist on the traditional afternoon tea, but if you're looking for something more British then perhaps check out 'The Stamford Plaza'.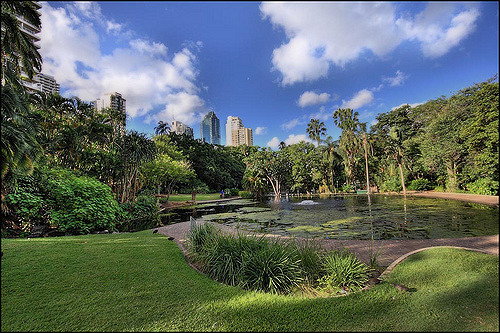 Afternoon stroll
Going for a stroll in the park or botanical gardens is a cheap, cheerful, yet romantic way to spend a date. Pack yourself a picnic and enjoy the natural views that Brisbane has to offer.
Hopefully, now you have got a better idea of Brisbane's dating scene and how many fantastic options there are to choose from. Whichever one of these activities you choose, your date will surely be impressed.
Images by brewbooks, Lenny K Photography, the magnetic west, Nam Nguyen under Creative Commons license.