Maui, Hawaii – a natural paradise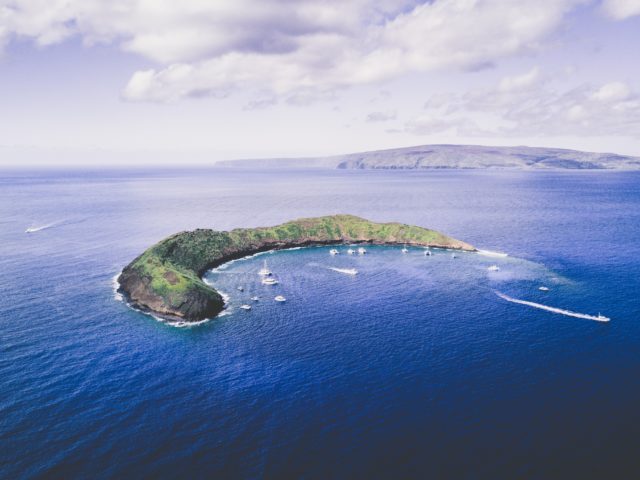 The island of Maui appeals to me on a number of fronts. Firstly I am not a big fan of the racy, wild and noisy nightlife at the best of times and especially when I'm on holiday, so partying up in the likes of Waikiki is lost on me. Maui is known for being more laid back and quiet, and this suits me just fine.
When I take an island holiday I want to wind down, completely relax, and experience moments when I'm at one with nature. So the priority for me is to swim, snorkel, hike and feel the wind blowing through my hair as I drive along the stunning coastal roads with my windows wound down.
Beach and Snorkeling Heaven
There are many great beaches on Maui's west coast. You can't go wrong, spending several days at one or more of Kapalua, Kaanapali, Lahaina or Wailea. There are some lovely Maui vacation homes to choose from to really add to the feeling that you truly are in paradise. Some of the best places to snorkel are found: at Black Rock at the north end of Kaanapali Beach; the Coral Gardens reef accessed by boat tour from Lahaina or Maalaea; Honolua Bay just north of Kapalua township; and Molokini Crater which is 2 miles off shore from Makena State Park on mainland Maui and is Hawaii's only island marine wildlife reserve. You can only access Molokini Crater by boat but the crystal clear waters and variety of marine life make it well worth the expense of a tour from Maalaea or Kahei. One of the highlights of my life has been inadvertently swimming alongside an Hawaiian Green Sea Turtle at Ala Moana beach on Oahu. I am very keen to experience this again in Maui and I'm told the best place to see them in larger numbers is along the south western coast, especially in the vacinity of Wailea. I should have a good chance of seeing and swimming alongside turtles if I just snorkel near outcrops of lava rock where they like to congregate. You can take tours to see them but why do that when you can do it for free!
To learn more about the marine life of Hawaii I may well check out the Maui Ocen Center in Maalaea. It has been named as one of the 25 best aquariums in the USA and has a huge variety of colorful live coral in it's displays as well as amazing tropical fish, sharks, stingrays, and turtles.
Haleakala
All the Hawaiian Islands were born of volcanic activity and at the southern end of Maui is the enormous, currently dormant volcano of Haleakala, which dominates the island and is thought to have last erupted in the 17th century. The volcano and it's surrounds lie within the Haleakala National Park, and an entrance ticket to the park lasts 3 days and costs $25 per private car, $20 for a motorcycle, and $12 if you are entering on foot or bicycle. Under 15's are free though. You can drive up to near the summit and the best lookouts are . It gets pretty cool up there at 10,000 feet so it's best to bring some warm layers. There are 3 main lookouts on the drive up the volcano: Leleiwi Overlook at about 8,800 feet, Kalahaku Overlook at 9,000 feet, and Puu Ulaula Overlook at the top. The Haleakala Visitor's Center is near the summit, providing educational exhibits, information on walks you can do and restrooms. A very popular thing to do is to drive up the volcano to see the glorious sunrise but be aware, it is important to make an online reservation to avoid being turned away. Many people do like to go for hikes down into the crater which is a stark, other-worldly, moonscape environment. Interestingly Haleakala is not the only volcano on Maui. It makes up 3/4 of the island but the other 1/4 is formed by Mauna Kahalawai volcano on the west of Maui.
Road to Hana
It is highly recommended to set aside at least one day of your Maui vacation to travel The Road to Hana, a famously scenic drive along the island's east coast, starting at the small town of Paia. There are some lovely falls to stop off and enjoy along the way including the Twin Falls, the Wailea Falls, the Upper Waikani Falls and Hanawi Falls. If you have time to do one or two short bush walks then the Waikamoi Ridge Trail is delightful, and the Kaumahina State Wayside Park is a great place for a picnic lunch and offers a terrific view of the north eastern coast. The Road to Hana is quite windy so those prone to car sickness might like to ride in front and perhaps take some anti-nausea medication before starting the drive. Hana itself is a sleepy little township and doesn't have a lot of accommodation. The accommodation it does have is quite expensive so most people return north on the same day. I think it would be worth a little splurge to stay the night and get to explore the area in a relaxed fashion. Just before you get to Hana make sure to check out Waianapanapa State Park with it's black volcanic sand beach, blowholes, natural rock archway and caves. Black sand is extremely hot in the sun so bring some water shoes to protect your feet.
How to get there
As Maui is in the middle of the Pacific Ocean most people will get there by plane, but a cruise is another option.
You can either fly to Maui via Oahu, or catch a direct flight to Kahului Airport from one of 6 cities on the US West Coast. United Airlines, Americain Airlines and Delta fly from Los Angeles. United also flies there from San Francisco, American Airlines from San Jose. You can fly from Seattle to Maui on either Hawaiian Airlines or Alaska Airlines. Hawaiian Airlines also flies direct from San Diego and Portland.
Image from Unsplash.