Tips for your first trip to Spain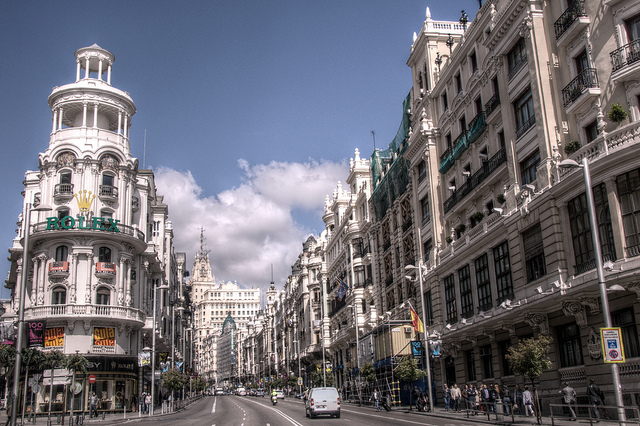 Spain is a great first destination for inexperienced travelers. If you're based in the UK, it's a very quick (and likely cheap!) flight. Here are some tips for those who perhaps are doing their first solo, friend group or couple's trip abroad.
Familiarize yourself with the policies of your airline, travel insurance etc.
There's nothing more stressful than figuring out at the last minute your bag is overweight and you're going to need to pay extra chargers or your printer is out of ink for printing your boarding pass. These types of last minute headaches create stress and take time, so get organized in advice. Make sure you have a phone plan that'll work without exorbitant roaming charges. Having internet on the go is part of modern travel e.g., for looking up info about what you're seeing or nearby restaurants.
Familiarize yourself with technology you plan to use.
If you're haven't used services like Google Maps or Google Translate much, then do a bit of practice before you leave. Also make sure you've got all the gadgets you need, such as a portable battery pack.
Visualize your travel day.
Think through all the steps involved in getting out the door to the airport, and then getting to your hotel once you arrive. For example, take a look at Google street view to see the street your hotel is on, so you know what you're looking for when you arrive. Research your airport transportation options whether that's public transport or a more comfortable private transfer.
Plan your sightseeing and eating.
A little bit of advance planning can help you not get caught in the tourist traps. Any popular tourist city like Madrid or Barcelona will have a wide range of restaurants. Aim for the ones locals eat at rather than stumbling around the touristy zones. If you're on a limited budget, splurge for at least one nice local meal each day. Choose to spend that wisely, trying whatever are the local specialities. Of course Spain is famous for Tapas, but go easy on the booze.
Getting Around
For example, for Madrid, you can use the metro (subway) or the buses. Check out the fares and download a copy of the map. When planting out your sightseeing make sure you allow enough time to enjoy your meals. You're never going to enjoy sightseeing when you're starving! Places like Mercado San Miguel (a famous market in Madrid) are both popular sightseeing destinations and places you can get local mood. If you're visiting during good weather, strolling through pars like Retiro Park, can be more enjoyable than too many museums etc. That said, looking at art helps you get insight into a culture, so include some of that too. Inexperienced travelers sometimes overfocus on packing in activities and underfocus on just enjoying the ambiance, food and drink of a place, for example, having a leisurely morning or afternoon coffee at a cafe. If you want a more "live like a local" experience you could always rent an apartment for your stay, however I'd recommend a hotel if you haven't traveled much before as sometimes there can be headaches with meeting your host if your flight is delayed etc. When you're more experienced at travel, that type of thing is easier to deal with, but for first timers, a 24 hour check-in desk and always available hotel staff is a welcome thing!
Image by Felipe Gabaldon under Creative Commons license.