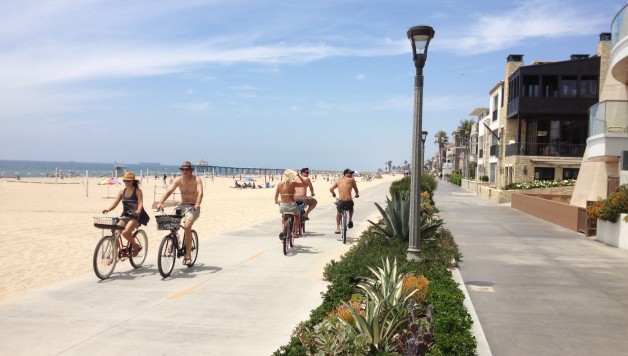 How to Plan Short Stopovers.
Stopovers are an awesome way to see destinations that you might not want to plan a full trip around, or where you might want a small taste of a place before you decided if you'd like to go there for longer in the future.
Here are a few tips for planning stopovers.
1. Check the visa requirements.
If you're only going to be leaving the airport, do you need a visa and what's the cost? If you need a visa in order to leave the airport, you might be inclined to choose an alternative stopover destination where you don't have that extra fee. Or, it might not matter much to you. I once had a connection which gave me a whole day in Mumbai, India. The last thing I wanted to do was to spend 10 hours in a dingy airport lounge so I took the effort to organize a visa beforehand and I was so pleased I did. I had an exciting, magical day in this exotic city which turned out to be an extra highlight of my holiday.
2. Check the airport transportation options and times.
Some airports are reasonably close to the cities they serve and some are 90 minutes away from the action. If you've got limited time, you'll want to make sure that you're not going to end up spending an exorbitant amount in cab fares just to end up turning around and coming straight back because you're out of time and worried about traffic/missing your flight.
If you're really short on time, sometimes there might be small town that's closer to the airport than the nearest major city where you can go get some local flavor, have a swim, take a nap, stretch your legs, get dinner and return to the airport.
3. Think about what types of activities you want to do.
There might be a #1 attraction that's on your list. Maybe one of your favorite paintings is in a museum in that city. Maybe there is some monument or statue that you want to see, like Christ the Redeemer in Rio or something like that. Other times a stopover is just an opportunity to take a break between long flights. You don't necessarily have to do anything more strenuous than going to the beach in Sydney or LA for a few hours, checking out restaurants at the Dubai marina, or eating dim sum in Hong Kong. Warm weather stopovers are particularly great opportunities for some relaxation, and don't require bringing extra coats and socks etc (although you may want an umbrella if it's rainy season).
4. Consider whether you want to book a hotel / day room.
There's nothing much worse than walking around an unfamiliar city in a fog of jet lag, wishing you could crawl into bed, and knowing that you're not going to be seeing a real bed for 30 hours. If you think you might end up feeling like this, then consider getting a day room or regular room at a hotel. Airport hotels will be more likely to offer day rates but if they're not advertised, you can always call and ask if they have one.
Image: Hermosa Beach, Los Angeles.