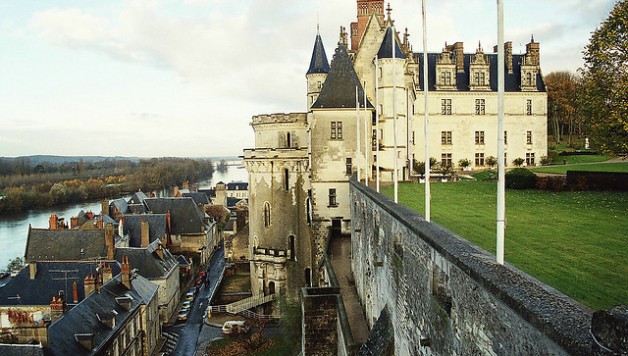 Ultimate Summer in Europe
Having a summer in Europe is on many people's dream list. There are lots of ways to do this type of trip, beyond a bus tour or backpacking around a lot of different countries. Here are some ideas.
1. Biking or walking holidays.
If you fancy something more active and want to really act like a European, there are tons of bike routes where you can either do bike camping or bike but stay in hotels. This latter option is called "credit card touring" and is a perfectly respectable way to go. Changing your mode of transport will give you a completely different perspective on the place you're visiting. It will also change the types of interactions you have with people, and you'll meet other friendly cyclists along the way if you're doing a popular route. You might even score some invites to visit people at a later date.
For walkers, there are iconic trips with the Camino de Santiago.
2. Apartment swap or short term rental.
A friend of mine spent 2 months in Amsterdam a couple of years ago. Her husband is an academic and had work to do at a university there so they arranged an apartment rental. Amsterdam is very expensive but they waaaaay overpaid for their apartment in my opinion. Nevertheless, for moderately experienced travellers they had an amazing time and are still talking about what a great experience it was.
You could also consider looking for an apartment swap option. This can work especially well if you're only wanting to do a standard 10 day to 2 week trip and you're coming from another city in Europe or from a big city in the US. If you're coming from Australia, you could look into longer term house swaps of 3-6 months. With apartment, and particularly house swaps, people tend to plan quite a way out in advance. Retired people who live a lifestyle of houseswapping for half the year or more often plan up to a year and a half in advance, which is a bit too much planning for me!
City locations are good for swaps. If you want somewhere by a beach for summer, then you're more likely looking at rental options. Book either WAY in advance or at the very last minute to take advantage of cancellations (this is an option of you're not completely set on where you want to go).
Some cities may not be at their best in summer. For example, in Paris lots of locals go away on holiday for August and those that remain might be a tad grumpy about being stuck at home in the summer heat,
3. Cruises.
If you want some luxury and would rather leave the planning up to someone else then a cruise might be an option to consider. If you want to see a lot of different places but are more of a water lover than a museum/train lover, then cruises give you the option to get around and see a snapshot of a variety of places it might take a lifetime to get to otherwise. A cruise can be a relaxing trip because you're not packing and unpacking all the time, or researching accommodation for every new city you visit. Some cruise packages include the flights, meaning you can easily work out the total cost of your trip.
Photo Credit: kokorowashinjin under Creative Commons license