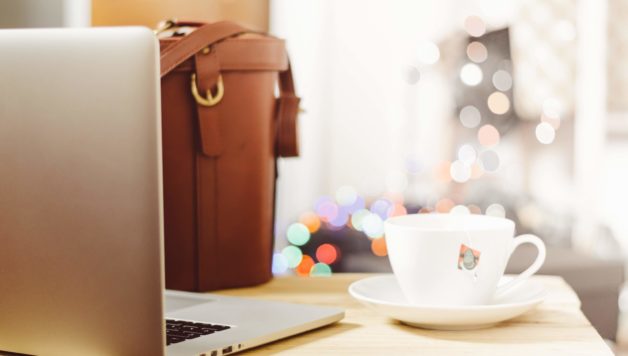 Financing Your Travels
Unfortunately, travelling the world isn't free. I personally think it should be, I mean what better education than seeing new cultures and learning new languages? But unfortunately, my idea isn't likely to catch on, so we have to figure out ways to finance our trips.
I've had to do this lately for the first time, and I found some surprising ways you can save cash pre-trip.
1) Sort and sell. Have a huge clear out, not only will it clear your mind and de-clutter, but you'll probably find a small mountain of clothes and belongings that you no longer need or want. You know what they say, one person's junk is another person's treasure. List them on eBay or advertise them on your Facebook page, you'll be amazed what people will buy.
2) Extra work. This is probably the most obvious way to make extra money, and the most reliable. I sent out a round robin email to bars and resturants within my local area, with my CV attached, and waited for responses. Turns out they flooded in, so it can be done. Just the odd shift will make you something, and over time it mounts up.
3) Freelancing. I would say hands down that freelancing is what has more than funded my travels. I do writing freelance, via oDesk, and can't rate it highly enough. It doesn't have to be writing, as it can be anything like virtual office assistants, typing transcription, proofreading, illustration – anything that someone else might want to advertise for a third party to do, they will pay for, and with a site such as this, you're covered in terms of payment. Just remember you will need to do your own tax returns, as you will be classed as self-employed, and will need to declare this to the tax department of the country you reside in. There are other freelancing sites out there, other than oDesk too, just be sure to use a reputable one, such as Fiverr.
4) Multi-task. Look at two things you can be paid for, which you an do at one time. This means you're getting paid twice for one amount of time. Clever! A good idea is babysitting. Whilst the kids you're looking after are safely asleep, you're free to do some freelancing, such as writing or proofreading etc, using the sites we talked about in the point above.
5) Look at your outgoings. We all have regular outgoings, and some that you're still going to have whilst you're travelling, in some cases. Regularly review your bills, e.g. electric or phone, and swap around to see if you can save with a different company. I also checked about the possibility of lowering my cell phone tarrif during the time of my travels, and I was allowed to do this for a few months. This probably at the discretion of the company, but if you don't ask, you don't get.
6) Save the pennies. Okay, so this won't make you millions, but my pot of change did mount up to around £40, which I didn't even realise I had. That £40 could be put to very good use during your travels. Simply save loose change, empty your purse or wallet every few days, and throw into your pot all the loose coins you have. They really will add up.
7) Getting a loan. There aren't many situations in which it's wise to get a loan to travel but maybe there are a few cases were it makes sense. For example, if you do your sums and find that buying a camper or caravan, and selling it later is going to be be financially than hiring. Investigate your options and run your numbers very carefully to make sure this is the better option for you. Buying a vehicle does typically involve a bit more stress/time for the buying/selling aspect. Always aim to buy in autumn and winter when many people are selling, and sell in early summer when demand is high. If you look at the websites of well known travel bloggers you will get more ideas and money saving tips from people that have actually done it.
Probably the most important thing I came across with saving up to fund my trip is that you just have to cut back and be sensible. It's hard at first, but keeping your aim in mind, and maybe even having a postcard on your fridge, or somewhere visible, will remind you of why you're doing this, when you have a 'what am I doing?!' moment.
Image: Unsplash CC0.
This is a collaborative post.