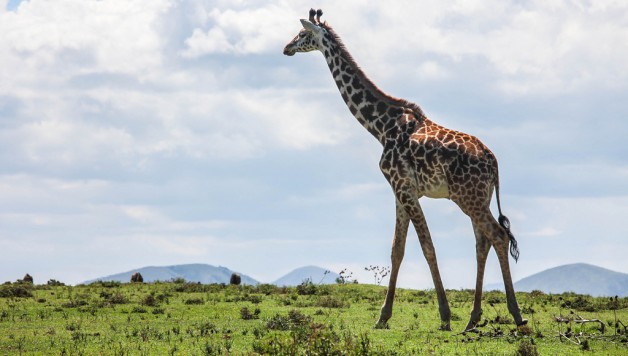 Why go on an African safari?
While there are numerous nature documentaries, movies and magazines showing off the rich and varied wildlife of Africa, there's nothing quite like experiencing it in real life. Safari trips offer tourists the chance to get up close and personal with the animals of Africa in their natural habitat. It's the perfect opportunity to see flora and fauna that can't be found anywhere else on the planet and definitely a must for novice explorers.
Africa's richly varied landscapes give potential visitors a lot to consider when choosing where to travel to.
Kenya
Kenya safari holidays, for example, offer visitors the chance to see flooding herds of migrating wildebeest, lakes barely visible for preening flamingos and families of leopards lazing around in the afternoon heat.
Kenya offers some of the best viewing spots on the continent, so it's perfect for any keen photographers aiming to try their hand at wildlife shots. The Masai Mara National Reserve is probably Kenya's most famous safari destination and offers year-round migration. To witness the movement of mass herds of zebras and gazelle is utterly heart-stopping and not an opportunity to be missed.
Zambia
For a less crowded safari destination, Zambia is certainly worth considering. With just as much wildlife variety and a selection of remote African bush accommodations, you can really immerse yourself in the natural world. Zambia is also the birthplace of the "walking safari", allowing you to trek through the national parks and see the wildlife on foot. Here too, you can head out on a nighttime safari, where you can witness nocturnal hunters in action – great for an all-round understanding of the African wilds.
There are also motorboat and canoe trips available, giving you the chance to see Africa's large aquatic animal populations in their natural environment.
Other attractions
And it's not just safari adventures to look forward to should you holiday in Africa. In Zambia, you can visit Victoria Falls, considered to be one of the Seven Natural Wonders of the World. Or, if you head to Kenya, you can unwind in Lamu, one of the country's oldest towns, where the sounds of the ocean will sing you to sleep.
If you're considering a trip to Africa, be sure to do your research. Kenya and Zambia are incredible and have so much to offer their visitors, but who knows, maybe there's somewhere else, more tailored to your dream safari!
Image of a safari by Ninara used under creative commons license.